QUICKLY & EFFORTLESSLY CUT
Introducing Stone angle grinder cutter disc, the high-quality premium disc that allows for optimal diamond exposure-to-bond wear ratio for accurate cutting PERFORMANCE, HIGHER TEMPERATURE RESISTANCE & STABILITY, cutting longer and faster than other blades in its class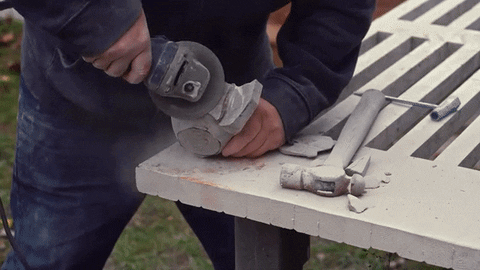 AVOID BLADEWEAR
The disc is designed for precise cutting of concrete using small-sized angle grinders with a 22.23 mm mounting bore and it has a frame made of improved steel which ensures high solidity during operation.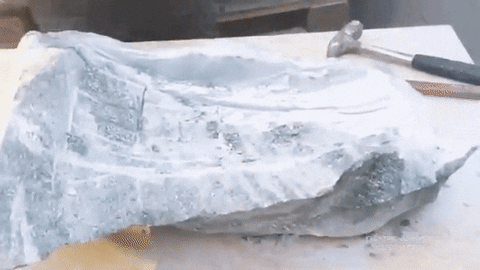 Feature:

Dry or wet cutting,
Hot-pressed sintered blades provide a long working life.
New Design of Mesh turbo rim segment, the mesh turbo help to cooling and bring the dust-out, so more efficient, fast and stable in cutting
High quality industrial diamond grain was used in segments that can cut multi-materials
For cutting hard material, granite marble tile ceramic brick, etc.
Specification:
Diameter 4"/105MM, Segment thickness 1.4-1.6MM, Bore 20MM, with a 20-16mm washer, Diamond height 10MM
Diameter 4.5"/115MM, Bore 22.23MM with a 22.23-20mm washer, Diamond height 10MM, Segment thickness 1.4MM.
Diameter 5"/125MM, Bore 22.23MM with a 22.23-20mm washer, Diamond height 10MM, Segment thickness 1.4MM.
Diameter 6"/150MM, Bore 22.23MM with a 22.23-16mm washer, Diamond height 10MM, Segment thickness 1.6MM
Diameter 7"/180MM, Bore 22.23MM with a 22.23-15.875mm(5/8")washer,Diamond height 10MM, Segment thickness 1.7MM
Package Include:
1*pc Hot pressed sintered Mesh turbo diamond blade