FUNCTIONAL TOOL FOR YOU
The delicate design structure of hook from the general type makes the hook more convenient to use, saving your much time and energy on fabric working. Large size loop turner hook is ideal for making hand manufacture rugs, and the small size can make wire sealed and repair broken socks, it's also suitable for button loops, closures, string belts and more.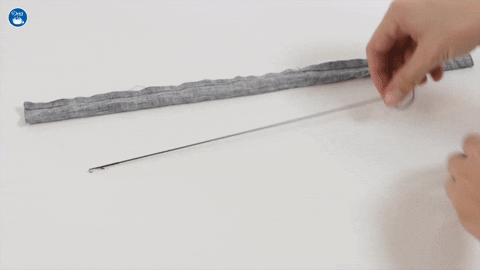 RELIABLE & PRACTICAL
Our loop turner is made of stainless steel, durable and sturdy, to serve for a long time, the surface is smooth, won't break your fabric, will be your necessary tools in daily life. These sewing loop turner hooks measure approx. 26.5 cm/ 10.4 inches in length, which can fit for using with different lengths easily, you can turn the cloth with the turner needle conveniently.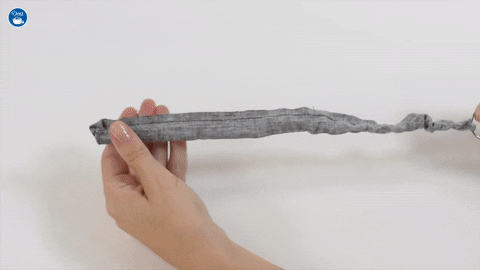 FEATURES:
100% brand new and good quality.

Turn spaghetti straps, button loops, frog closures, string belts and much more.

Latch-hook end catches fabric to pull it through bias tubing.

Made of wire, hooked end grabs and hangs on to fabric as you pull.

A Necessity For Home Craft Sewing.
SPECIFICATIONS:
Material: Stainless Steel

Length of large: Approx. 26.5cm / 10.43inch

Length of small: Approx. 18cm / 7.09inch

Color: As picture show
INSTRUCTIONS:
Width: Cut bias fabric strip two times desired finished width of tube, plus 1/2″ for seam allowance. Length: Add 2-3″ to desired finished length for turning.
Fold fabric widthwise, right sides together and stitch a 1/4″ seam.
Trim seam allowance and cut one end of tube at an angle.
Insert loop turner through tube and push latch through fabric about 1/4′ from point.
Pull loop turner toward you, guiding fabric over hook until it begins to turn inside out. Continue to pull loop turner, being careful not to disengage hook.
TIP: Use Loop Turner to pull serger tails back through serger stitching!
PACKAGE:
1 * Sewing Loop Turner Tool