PERFECT TOOL FOR SEWING
With a writing width of 0.5 mm, this Heat Erasable Fabric Pen allows you to draw clear and complex patterns to achieve stunning handmade clothing or crafts
It can be applied on any surface, especially very suitable for dress marking, handicraft, shoe marking, embroidery, cross stitch and artificial flowers and more, it will bring you an unexpected experience. Perfectly mark your favorite colors on the fabric to meet your various needs. 



MAGICALY DISAPPEAR WHEN MET HEAT
The ink mark can disappear at 60-70 degrees Celsius, just ironed them with iron, the mark will disappears itself with no traces. No residue will stain on your clothes or fabric, very suitable for sewing use like: quilting, tailoring and more.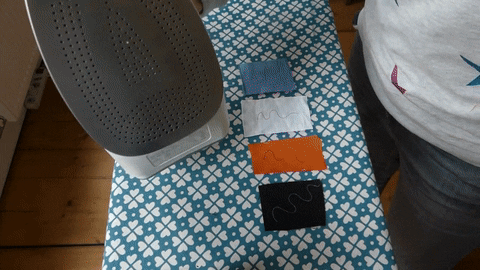 FEATURES:

Disappear immediately at temperatures up to 60 degree

The nib is designed with bullet head

The ink is smooth and consistent

The lines are clear and the color is gorgeous

Made of environmentally friendly material

Non-toxic and odorless

Special pen for sewing, clothing, shoe and bag cutting, craft making, etc.

Suitable for novice and professional
SPECIFICATIONS:
Condition: Brand New + High Quality !

Material: Shell Material Plastic

Color: Black / white / blue /Rose red

Size: 0.5mm head

Usage: Sewing - Specific for drawing lines & marking.

Quantity: Comes in a pack of (100pcs)
INSTRUCTIONS:
After the black, red, blue heat erase pens are drawn on the fabric, the mark will disappear when heated to about 60 ℃, but the color will reappear when it is around - 5 ℃; while the white pen is just drawn, the color will not obvious, and it needs to wait about 5 seconds before it completely appears
Note: After the white mark disappears in high temperature, the color will not appear

PACKAGE:
100pcs/perpack * Heat Erasable Fabric Pen