Made Sewing Easier, Faster, More Professional 
You might be satisfied with your sole all-purpose zigzag foot. You might be able to sew very well without a specialized helper. But what if we can get you a better sewing helper? Edge Joining Presser Foot or Stich-in-the-ditch foot is a great helper that can make your sewing life a lot less stressful and your stitching look even uniform!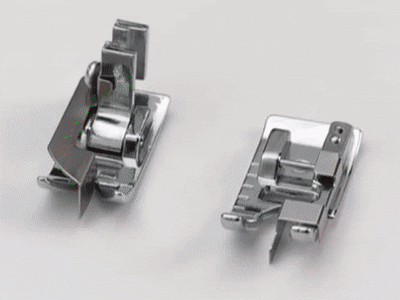 Description:
Application: Fabric-Joining, Edge-stitching
Presser Foot Center with A Special Guide Groove: Allow us to locate the gap between two pieces of fabrics accurately
Decorative Stitches: Hold fabrics in place while leaving a space to allow open decorative stitches. Reference marks to increase accuracy.
Centered-Blade: Enhance the ability to follow the edge of the fabric
Fits All Low Shank Snap-On Singer (Some Singers Require Low Shank Adaptor), Brother, Babylock, Euro-Pro, Janome, Kenmore, White, Juki, New Home, Simplicity, Necchi, and Elna Sewing Machines
Simple, Precise, Uniform Seam
Align the two pieces of fabric with the guide in the center of the presser foot to sew the exact stitches. 
Perfect for precise and easy joining of fabrics, even sheers, and difficult fabrics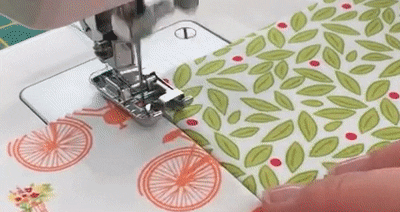 Beautiful Edges
Install lace or another piece of fabric along the edge of a piece of fabric, or stitch for other special effects

 Decorative Stitches
Lovely stitches can be made a lot easier. Beautiful and yet complex stitches might stop you in the past, but you can give it a try this time. 
Specifications:

Brand Name: YOKOHAMA
Accessories Type: Sewing Machine Parts
Material: Stainless Steel/Steel

Weight: 9g

Size: 35 * 17 * 7 mm (Length * Width * Height) 

Package Includes:
1  x Edge Joining Presser Foot