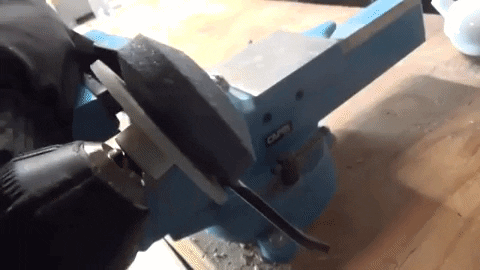 You need to ensure your lawnmower is at its tip-top condition to ensure the efficiency of your lawn mowing task. Lawnmower blade needs to be sharpened from time to time as they get dull or even rust. After that, you will need a balancer to help you maintain the blade balance of the mower cutter to avoid dangerous when installing. This Lawnmower Sharpening Set is specially designed to be fitted at a power drill to sharpen your lawnmower blade and making the sharpening process easier. For the blades balancer, it can allow you to easily see which end of the structure is lighter and the heavy end is reground until the weight of the two ends is the same. Besides, the balancer also can help reduces engine wear and gives a smoother cut.     
Just like a drill bit, install the sharpener onto your power drill and it is ready to sharpen any dull blade, it is a necessary tool to pair with the lawnmower and lawn tractor' blades.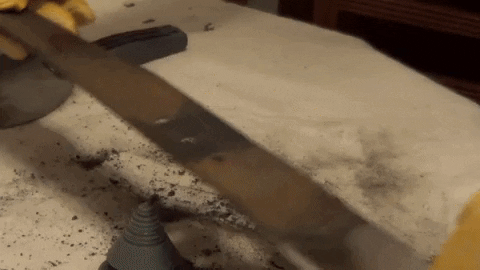 Features:
Nice Quality: The blade sharpener is made of high-quality corundum that is strong, durable, and can use for a long time. Fit for most of the power drills, designed with perfect spinning balance, practical and convenient. 
Easy to Use: You only need 10seconds to install it on your electric drill to use. It can quickly make blunt old blades sharper. Effectively provide your productivity. 
Wide Application: It's a good helper for lawn mower and lawn tractor's blades. Widely used for sharpening lawn blade, drill blade, mower, sickle bar cutter, rototillers, and so on.
Blade Balancer: Simple structure and good practicability. Quickly test the balanced cutting tool of the lawnmower. 
Easy to See: The balancer allows you easily see which end of the cutter is lighter and the heavy end is reground until the weight of the two ends is the same.
Package Includes:
1 x Lawnmower Blade Sharpener 
1 x Blade Balancer