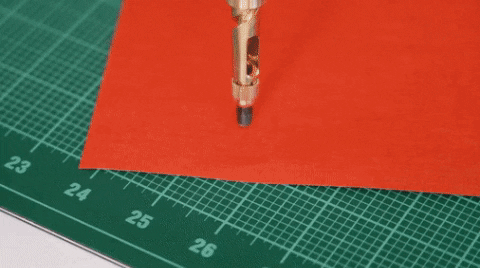 This handy Automatic Puncher makes book-binding and other craft projects a breeze! Fantastic for all kinds of paper, sewing leather craft, cutting rubber, plastic, fiber, felt press and cut. It is easy to use - simply press down onto paper, card, fabric or thin leather, the punch screws down automatically and leaves you with a perfectly cut circular hole. No hammering needed. The bits are separate and easily interchangeable to meet your different hole drilling needs. Made of a quality wooden handle with brass chuck fitting.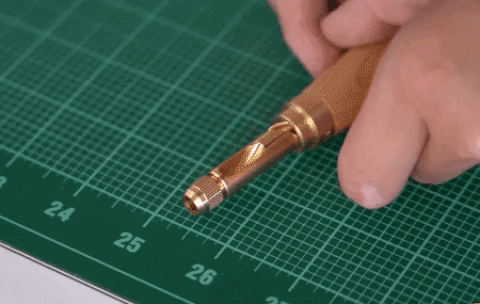 Features:
Belt Punch Application - Ideal for sewing leather craft, paper, rubber cutting, plastic, fiber, felt press and cutting.

 It comes

 with 6 different sizes of holes to meet your different hole drilling needs.
Belt Punch for Sewing Tools at Tip Diameter - 0.059 in, 0.079 in, 0.098 in, 0.118 in, 0.138 in, and 0.157 in.

 

With 6 tips of different sizes, easy to change for a variety of demands.
Easy to use - Hold the material securely to prevent it from moving and place the drill screw right where you want the hole and press the drill handle down.

 

The bit will rotate to make a perfect hole easily.
Ergonomic Design - Made of high-quality wood and brass material.

 

The ergonomic wooden handle is non-slip and comfortable to hold, fatigue-free after prolonged use.
Solid and Durable - Strong enough to pierce chipboard and leather, plus finer materials;

 

suitable to be used to pierce the belt, plastics, and leather, etc.
Package Includes: 1 x Automatic Puncher